Budget Benefits

Cycling $$$avings can really add up

Regular commuting by bike can put money in your pocket by saving thousands of dollars a year on costs when compared to cars and public transit




So much cheaper than a car:

no need to pay for gas, parking, oil changes, registration, expensive maintenance…

Less than public transit:

those daily commuting fares add up over time

Free parking:

wherever you go

Lower healthcare costs:

healthy cyclists tend to spend less on doctors and medicines

No need for a gym membership

:

cycling is a great free workout



Long-term Savings Calculator: Going car-free can make you a millionaire!
You're paying more for your car than you think.
A typical American who goes car-free for 35 years can save over a million dollars, even
adjusted for inflation
, and
even if they pay for taxi, bus, and car-share trips often
.
Use the Calculator
to find how much you can save in your particular situation.
Daily Savings Calculator: How Much Can I Save Biking to Work (or School)?
When you bike to work (or school), it might feel like your commute is uphill both ways — until you realize the added weight you're carrying is actually extra money in your pocket.

Read More...



AND
check out the
Simple Calculator

Shift Your Saving Into Gear: A Visual Guide to How Cycling Can Save You Money
explore the rise of bike commuting as a transportation alternative and learn why bike share programs are sprouting in more cities each year.
Read on to find out why it's posh to pedal.
Commuting by Bike: Costs & Requirements
If you plan to regularly commute by bike, certain equipment and clothing can help make your experience easier and more tolerable. Depending on your current biking habits, you may already have some of this stuff.
Read More...
For more information on all the benefits of biking, check out:
Bike Radar
Benefits of Biking
Powered by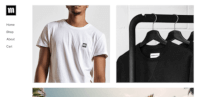 Create your own unique website with customizable templates.