Enjoyment

Cycle Path to Happiness

Boost your happiness and enjoyment level – experience the 'Cycle High'!

Have fun

with friends and family: social riding is a great way to get together

Enjoy your commute:

cyclists feel better when they get to work or school

Calm down:

cycling reduces stress and anxiety (even before exams)

Boost creativity:

cycling can help you think more clearly and solve problems more easily

Go play outside:

any outdoor exercise is good, but cycling is one of the best for mind and body



Curious about all the mental benefits? Read this article: The Cycle Path to Happiness
For as long as man has pushed a pedal, it's a question that has challenged psychologists, neurologists and anyone who has wondered how, sometimes, riding a bike can induce what feels close to a state of meditation.


Read More...


Commuting happiness proof: Commute well-being among bicycle, car and transit commuters in Portland, Oregon (Transportation Research Board Poster Presentation).


Commuting by active modes – in particular, by bicycling, walking and transit – correlates with higher levels of "commute well-being" in Portland, Oregon.


Read More...


Cycling outside is better and more fun than that stationary bike: The Benefits of Exercising Outdoors
While the allure of the gym — climate-controlled, convenient and predictable — is obvious, especially in winter, emerging science suggests there are benefits to exercising outdoors that can't be replicated on a treadmill, a recumbent bicycle or a track.


Read More...


More about the benefits of outdoor exercise:
Health Benefits Of Working Out Outside
Some people swear by the treadmill. Others can't wait for the warm weather and the opportunities for outdoor exercise that come with it.



Read More...



A Contrarian View (but not really): Cycling Isn't 'Fun', It's Transport
I don't ride a bicycle all over the map because it's fun. I don't think I've ever considered it fun. Enjoyable, perhaps, but even that isn't at the top of the list.


Read More...


For more information on all the benefits of biking, check out:
Biking Radar
Benefits of Biking
Powered by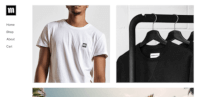 Create your own unique website with customizable templates.