FAQ
Why should I be interested in bike2campus?
There are SO many great reasons to bike and you and your school can win various prizes! Bike2Campus Week is for you, Chicagoland schools. Biking is a low cost, environmentally friendly method of transportation that reduces stress and significantly improves quality of life.
Does Bike2Campus cost anything?
Of course not! Bike2Campus is absolutely free of charge. Just log your rides while identifying your school or university to participate.
Do I have to bike every day?
No, you only have to bike one time during Bike2Campus week, October 9 - 16, to be counted. Schools are ranked based on their percentage of participation: a factor of university size and its number of participants. Just one trip – even partway – boosts your school's overall score.
How do I begin?
You can register for Bike2Campus in just three easy steps:
1. Go to www.bike2campus.com
2. Select your school, enter your email address and the number of times you rode your bike, indicate whether or not it
was while using Divvy and…
3. Viola! You're on your way to a week of biking!
And, don't forget to share your progress on social media! If you share a photo of yourself on or with your bicycle with the hashtag #chibike2campus or share a photo of your completed Illinois Bicycle Safety quiz with the hashtag, you will be eligible to win even more prizes!
How does my school win?
Two ways! The college/university in the Chicagoland area with receive one of two trophies for either 1. highest percentage of rides or 2. highest percentage of participants of their respective total campus populations.
When submitting the number of times I rode my bike, what counts as "a ride"?
Bike2Campus

is on the honor-system of tracking, so use your best judgment when tracking your rides throughout the week. A "round-trip", for example, (you rode to class and then back to your dorm) would count as two rides. And, ALL rides count- not just rides on campus! Go out and explore on your bike! Visit a park, coffee shop, museum or library- and don't forget to share a selfie with you and your bike using #chibike2campus.
What if I don't have a bike?
No problem! We've partnered with Divvy, Chicago's bike sharing program to make it easy for everyone to join in the fun. Many schools now have Divvy's Student Annual Membership that allows students to purchase a year-long Divvy membership at a discounted rate! Check Divvy's page to see if your school supports this special deal. You can also visit www.divvybikes.com to find out where the nearest station is to you.
-OR-
Borrow a bike from a family member or friend.
Want a bike of your own?
Get one! There are plenty of great deals out there, used or new! You don't need anything fancy. A cheap bike uses as much gas as an expensive one – none!
What if my bike doesn't work?
Take it in for a tune-up – most shops offer a basic (yet thorough) level of service for a reasonable price. Check with your school to see if your college or university has a bike sharing program, maintenance and/or bike shop right on campus.
I don't know the first thing about biking! Where can I learn?
Check your school's page for upcoming programming and activities to learn about:
· What to wear biking
· Getting comfortable with traffic
· Safety
· Trip Planning
· Bikes on transit
· Parking/Locking your bike
Powered by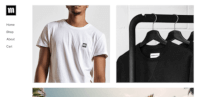 Create your own unique website with customizable templates.