Health Yeah

Get a good workout!

Cycling is one of the best ways to get and stay healthy—physically and mentally

Get your exercise:

cycling is good for the whole body



Get happy:

cycling

boosts the production of feel-good chemicals in your brain




Improve mental health:

cycling can help ward off depression and anxiety

Increase brain power:

Studies show people are more alert and focused after a ride

Sleep more deeply:

the aerobic workout helps you sleep better at night

Lose weight:

cycling is a fun way to burn calories

Strengthen your immune system:

cyclists' increased fitness helps them resist illness

Live longer:

regular cycling keeps your body younger than your chronological age



How does cycling boost your brain and make you happier? Check out "Your Brain on Bicycling"
It's no secret that cycling makes you fitter. It also sharpens your thinking and melts away stress.
Read More...
How great it would be if everyone biked!
Biking to work may be difficult for Americans who have long commutes and live in isolated areas, but there's a lot to be gained by leaving the car at home.
Read More...
Is it better to bike or run?
How does bicycling or spinning compare with running or walking as an exercise for health or weight loss?
Read More...

The verdict: cycling is healthier than running
A new study shows that cycling is better exercise than running. The researchers say runners should include cycling as part of their training, and people taking up exercise should choose cycling over running to avoid injury.


Read More...


For more information on all the benefits of biking, check out:
Biking Radar


Benefits of Biking


Powered by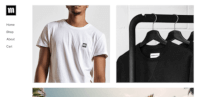 Create your own unique website with customizable templates.