Pedal Power

Reducing your Carbon Footprint

Besides walking, biking is about the most earth friendly transit around.




Carbon saving:

every mile you travel by bike saves about one pound of CO2 and other pollutants from entering the atmosphere.




Clean:

Zero noise and air pollution from use




Low materials consumption:

Each bike takes only 5% of materials and energy used to make a car




Space saving:

about 20 bikes can be parked in the same space as a car




Fuel efficient:

you travel 3x as fast as walking for the same amount of energy (food) used—you get about 2,924 miles to the "gallon"



Like wonky statistics and factoids?
Check out the Biking Environmental Statistics Library.
Read More...
Want to find out more ways to shrink your carbon footprint beyond cycling?

Read More...

For more information on all the benefits of biking, check out:


Bike Radar


Benefits of Biking
Powered by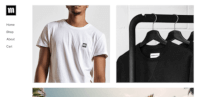 Create your own unique website with customizable templates.